About USI
Who We Are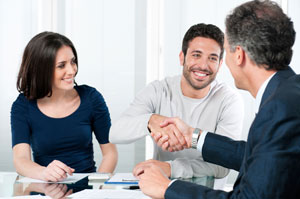 USI is an accounts-receivable purchasing company specializing in lien-based cases. USI was started in 2003 by two healthcare providers who understand the financial challenges faced by today's practices and facilities. USI buys medical lien-based A/R so that people who have been injured can receive diagnostics, treatment, and surgery while their legal case is being settled.
How We Can Help
Once a patient is approved, USI pays your practice or facility for services within 15-45 days, and USI assumes the risk of collecting the full amount from other payors. USI's program can increase your practice or facility's cash flow so it can be used for new equipment, furnishings, upgrades, or anything you need to run a better business. Best of all, USI brings more patients to your practice or facility by allowing you to accept, treat, and get immediate payment for patients covered by a medical lien.
Our Mission
Our goals center on our commitment to continually enhance our innovative services so that they may be held to the highest industry standards. Our mission is to lead the nation in terms of deliverability and exemplary customer service, yielding the highest rate of return in the shortest time possible for all clients.
Universal Services Inc. has assembled a team to establish a financial advantage that appeals to healthcare providers. Our team focuses on maintaining mutually profitable and lasting business relationships while keeping ourselves properly trained, informed, educated and knowledgeable.
The personal attention that a client receives is our finest attribute. We believe that if someone is accountable and cares about a client's needs, results are soon to follow.